Archaeological prospections in the area of Silberberg (KG Reith im Alpbachtal), Holzalm-Graßberg (KG Thierbach) and Kundler Berg (KG Kundl)
The aim of the archaeological inspections was to examine the localities known from the "Verleihbuch der Rattenberger Bergrichter" from 1460-1463 for preserved mining traces. For this purpose, the former mining area "Silberberg" in the municipality of Reith im Alpbachtal or Brixlegg (KG Zimmermoos), Kundler Berg (Gem. Kundl) and Holzalm/Graßberg in Thierbach (Gem. Wildschönau) were chosen. The content of the grants was categorised and important features that could lead to identification in the field. Essentially, these are descriptions of the surroundings and the place. During the inspections, an attempt was made to find these markers in the landscape, to document any mining activity and then to draw conclusions from the award to the existing archaeological traces. Through this method, several previously unknown mining sites were discovered.
The area surrounding the Holzalm (1,450 m above sea level) in the village of Zimmermoos was probably known as a mining area from prehistoric times until the Middle Ages, although there is no archaeological evidence from this area. In fact, the Holzalpe area on the slopes of the Gratlspitz (Alpbach) was mined for pale ores with cobalt and nickel ores as well as baryte and silver between 1480 and 1735 (cf. Gruber 2016: 220; Srbik 1929: 182; Exel 1982: 150; Mutschlechner 1984: 48). Due to several grants in Hs. 37, which indicate mining on the Graßberg ("to grásperg"), it was decided to undertake inspections of the western slope in this archaeological desideratum.
In the course of the inspections, 20 new discovery points, involving 11 pits and seven blocked mine entries and two partially accessible galleries, were discovered. It has to be outlined that the information within the historical sources contributed significantly to the discovery of this hitherto completely unknown mining area.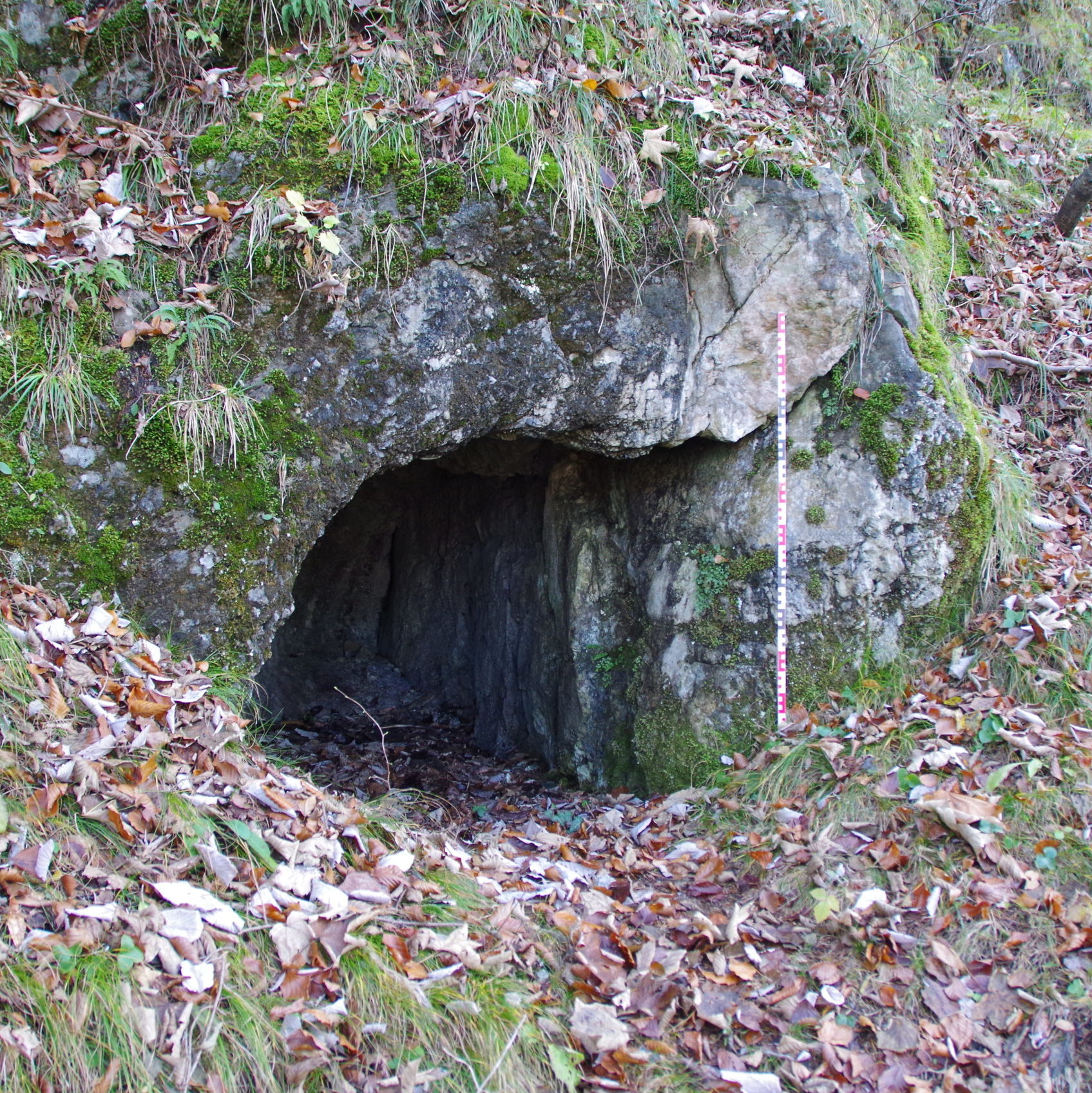 Mine entrance on the Silberberg (c) TMMMT 2021, Roman Lamprecht & Julia Haas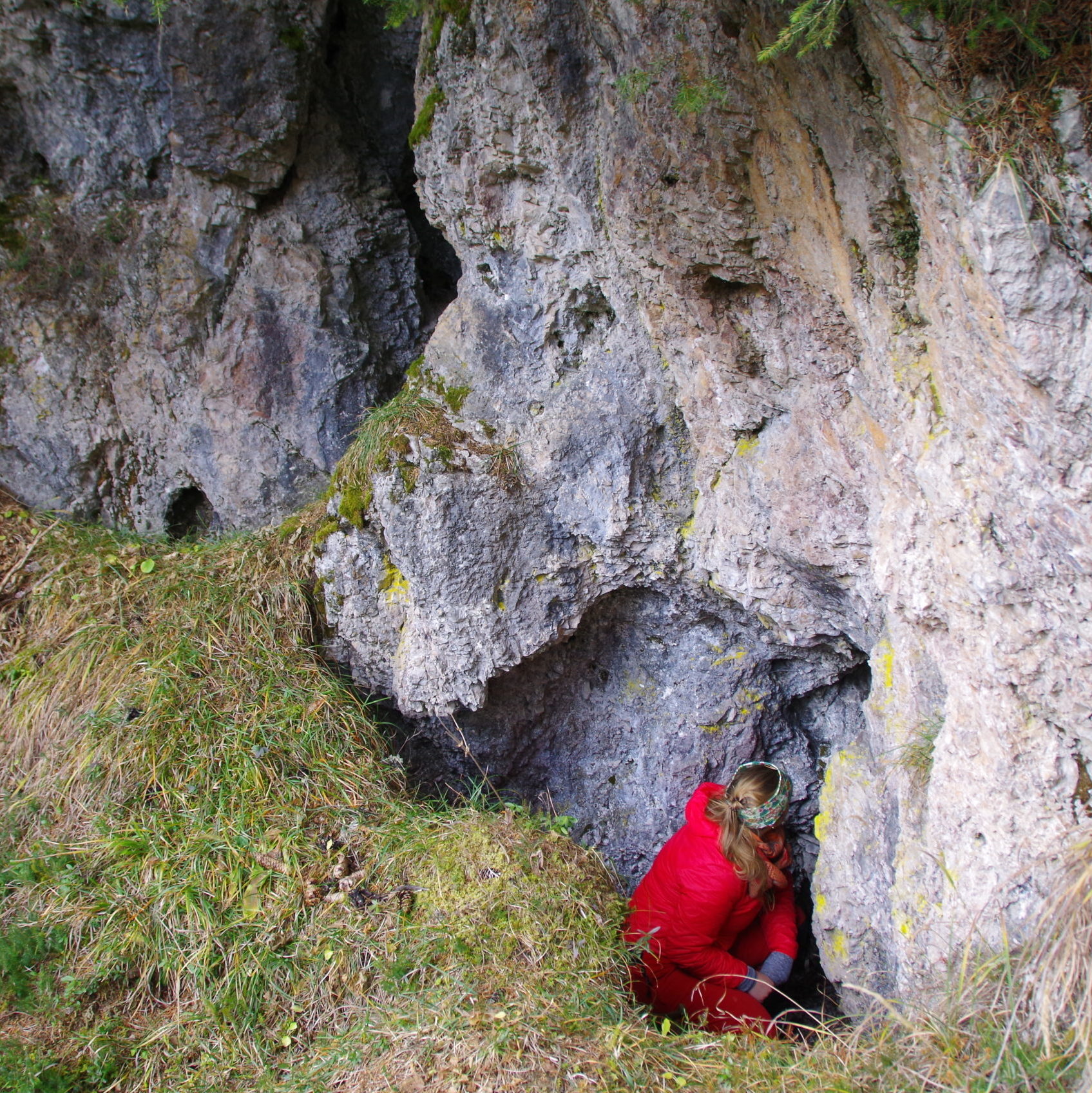 Mine entrance on the Silberberg (c) TMMMT 2021, Roman Lamprecht & Julia Haas
References
Exel, Reinhard (1982): Die Mineralien Tirols. Nordtirol, Vorarlberg und Osttirol. 2 Bände. Bozen, Innsbruck, Wien: Athesia Verlag, Tyrolia Verlag 2
Mutschlechner, Georg (1984): Erzbergbau und Bergwesen im Berggericht Rattenberg. Reith im Alpbachtal: Im Selbstverlag der Gemeinden Alpbach, Brixlegg, Rattenberg.
Gruber, Elisabeth (2016): Vergleichende Untersuchung der onymischen Umfelder ausgewählter Tiroler Bergbauareale, Dissertation am Institut für Sprachen und Literaturen Bereich Sprachwissenschaft, Leopold-Franzens-Universität, Innsbruck.
Srbik, Robert von (1929): Überblick des Bergbaues von Tirol und Vorarlberg in Vergangenheit und Gegenwart. Innsbruck: Wagner.